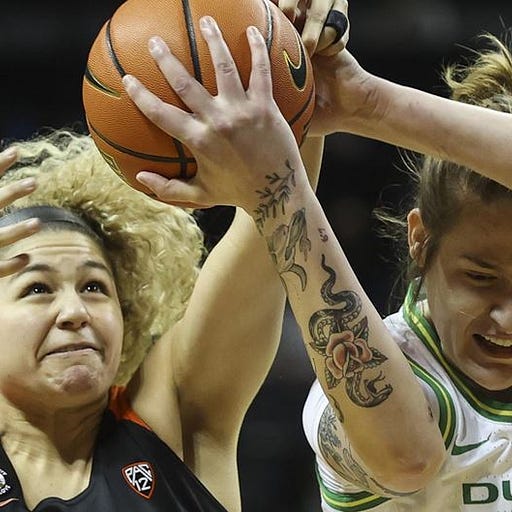 Feb 19 • 30M
Episode 27: The Ducks and Beavers as the next Duke/Carolina
After stacking deep tournament runs and recruiting classes, Scott Rueck and Kelly Graves have women's basketball's best rivalry primed for the long run.
This episode is for paid subscribers
A place for Oregon sports stories, from Tyson Alger and Aidan Schneider.
The Ducks and Beavers haven't been their typically dominant selves during the 2021-22 women's basketball season, with Oregon State hanging out in the middle of the pack and Oregon treading water with conference-leading Stanford, who the Ducks host Sunday in Eugene.
But there's few who doubt the future of either program. Sco…
This episode is for paid subscribers