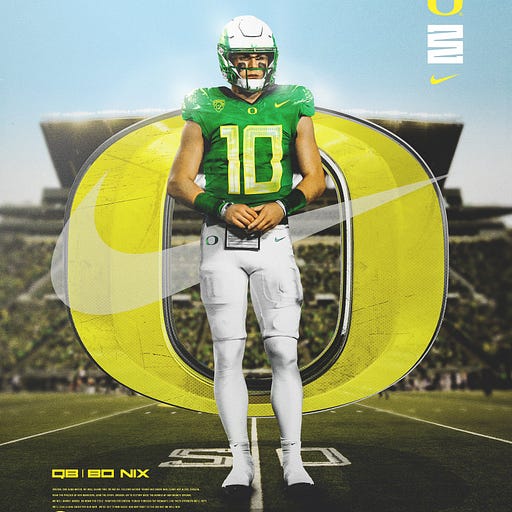 Dec 20, 2021 • 26M
Episode 20: Get to know Bo
Justin Ferguson from The Auburn Observer stops by to chat about Oregon's new quarterback Bo Nix and how he fits in Kenny Dillingham's offense.
This episode is for paid subscribers
A place for Oregon sports stories, from Tyson Alger and Aidan Schneider.
Justin Ferguson covered Bo Nix's high school and Auburn careers. He also runs a pretty great Substack — The Auburn Observer. With Nix, a three-year starter at Auburn, transferring to Oregon on Sunday, Justin stopped by to talk about Nix, new offensive coordinator Kenny Dillingham and how Oregon's coaching search registered in the land of the SEC.
(Note: This is a bonus podcast only for subscribers of The I-5 Corridor.)
This episode is for paid subscribers